WHEN CLICKING THE COMPANY-LOGOS THE COMPANIES-WEBSEITE WILL BE SHOWN UP
since July 2020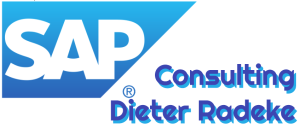 SAP Consulting Dieter Radeke, Flensburg, Germany
Project Manager & SAP Senior Consultant
Key achievements:
Execute SAP Projects for customers: SAP ECC and S/4HANA
– Migration from ECC to S/4HANA
– Implementation of SAP IBP
– Carve-In of companies into a central SAP system
– Creating an SAP Template and the international Rollout to Germany,
   Slovakia, China and Mexico
Support Consulting companies in creating / working on customer offers
July 2019 – June 2020
Syntax Systems GmbH & Co. KG, Weinheim, Germany
Industry: Consulting
Principal SAP Project Manager
Key achievements:
Implementation of SAP S/4HANA solutions for customers
November 2018 – June 2019
Daenisches Bettenlager GmbH & Co.KG, Jysk-Group, Flensburg-Handewitt, Germany
Industry: Retail
Head of SAP / Department Manager SAP
Key achievements:
Disciplinary leadership of 25 Employees
Operation and further development of the used SAP modules:
– SAP Retail (MM, SD, WM)
– SAP BW
– SAP CAR
– SAP CRM
– SAP Hybris Marketing
– SAP Solution Manager
October 2015 – October 2018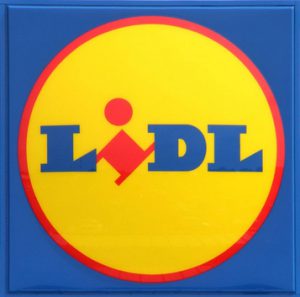 Lidl Stiftung & Co. KG, Schwarz-Group, Neckarsulm, Germany
Industry: Retail
Roles:     
October 2015 – October 2018: Senior Consultant SAP Retail

February 2018 – July 2018: Project Manager Preparation Conversion of the Lidl-ERP to SAP S/4HANA
Key achievements:
Project Manager for the preparation of the technical conversion of the Lidl-ERP-ECC-solution to SAP S/4 HANA
Implementation of the SAP S/4 Model Company for Core Retail
Concept of the procedure to use in the future solution as much as possible from the
S/4-standard-functionalities
Quality management for the international implementation of SAP for Retail powered by HANA in 28 different countries
Project Leader Allocations Fresh Products
Coordination of the change requirements with the responsible international departments
Doing the needed customizing activities in the area of responsibility
Creation of concepts for needed software changes and coordinate their implementation with the responsible developers
Coordination and cooperation in the execution of needed test activities in the area of responsibility
On-site support for international productive starts
3rd-Level-Support for the end users
January 2015 – September 2015
Industry: Consulting
Key achievements:
Consulting customers out of the Retail area / Collaboration in creating customer-offers
Project Manager and Solution Architect for the implementation of a Standard-ERP-System at a middle sized Food-Retailer in Italy
November 2012 – December 2014
Senior Manager SAP
Key achievements:
Project manager for different SAP implementations for customers coming from the consumer goods industry (for example located in Denmark)
Cooperation/ Proposal Lead for the creation of different proposals to customers coming from different industries
Management and assessment of the associated team members in the projects (up to 40 international colleagues)
May 2007 – October 2012
Project Manager SAP
Key achievements:
Project Manager for the implementation of SAP LES (including Pick-by-Voice) in
different foreign-country-locations of Kaufland logistics in Czech Republic, Poland, Romania and Slovakia. There I stayed in total 3 years in the foreign countries
Project Manager for a SAP Release Change (from 4.7 to 6.0) on 28 SAP systems in
7 countries
Management of international project teams with up to 30 team members coming from different countries
Doing the complete planning activites of big IT projects (including budget calculation and control)
Organization of user trainings for up to 700 colleagues per location
Responsible for extensive system test activities
Leading the activities of productive starts in logistics distribution centres, each with about 100,000 square meters warehouse area.
.
.
.
January 2004 – April 2007
Industry: Software-Company, Consulting in the logistics area
Department Manager WAMAS-Software
Key achievements:
Leadership for 8 employees (Project-Leaders and Consultants)
Responsible for cost centres
Personnel planning
Leadership of IT-Projects for implementing warehouse management systems with responsibility for costs, turnover, earnings and delivery on time
Pre-Sales: Creating offers (including offers-calculation)
Planning of Project budgets
November 1991 – December 2003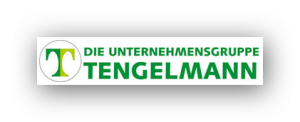 Tengelmann Group, Wiesbaden + Muelheim/Ruhr, Germany
Industry: Retail
Roles:     
January 1999 – December 2003: 

Department Manager Logistics Systems

January 1993 – December 1998: 

Project Manager

November 1991 – December 1992: 

Programmer
Key achievements:
Leadership of the associated people in the department and in the projects
Taking possession of the daily operation (hotline-management, problem-management, error-correction) and development (from the request to the implementation, training and productive starts) for the systems EUROLOG and DISPOS 2 (used for the fresh assortments of the Tengelmann Group)
Guarantee the daily operation of all IT-systems in the logistics-area (ERP and warehouse management) of the discounter PLUS incl. 1st– and 2nd-level-support with 7 days, 24 hours reachability
Evaluation of SAP Retail as a possible new system architecture for the Tengelmann Group
Development of a proposal for a unification of the ERP-systems for the Tengelmann group with the documentation of as-is- and to-be-processes
Leading of IT projects in the environment ERP systems logistics and distribution
As-is-process-analysis and developing to-be-processes and their final lockup with the responsible user-departments
Responsible for the implementation of an ERP-system in Spain, Poland and Czech Republic connected with stays of appr. 1 year in each country. In the countries I lead a project team of up to 25 members
Participation in the design, development and practice implementation of a self-developed comprehensive ERP system, with interfaces to SAP R/3 and Data Warehouse. The system was used for the planning and the logistics of the entire fruit and vegetable assortment for 3,500 stores in Germany
January 1986 – July 1986
July 1984 – September 1984
EDUCATION, MILITARY SERVICE
October 1986 – October 1991
University studies of Business Administration, University of Osnabrück, Germany;

Degree: ´Diplom-Kaufmann`(equal to Master of Business Administration)
October 1984 – December 1985
Mandatory 15-month basic military service, Bundeswehr, Germany
August 1982 – July 1984
In-firm training ´Industriekaufmann`(industrial clerk);
Lackdraht Union GmbH, Sulingen, Germany
August 1979 – July 1982
Grammar-school 'Gymnasium Sulingen', Sulingen, GermanyDegree:

'Abitur' (permission to join any University)
German – native speaker
English – excellent written and spoken
French – basic knowledge
Spanish – basic knowledge
TECHNICAL CORE COMPETENCIES
Standard software: SAP S/4 HANA, SAP Retail, SAP LES, ALWIS warehouse management, WAMAS warehouse management
Microsoft Tools: Word, Excel, PowerPoint, Outlook, Teams, OneNote, Project, Visio
Atlassian Tools: Jira, Confluence
Programming: PROGRESS 4GL
OS-Administration: UNIX, Microsoft Windows
Database administration: ORACLE, PROGRESS-RDBMS
06/2015   Certification as Project Management Professional (PMP)

                  by the Project Management Institute
LEADERSHIP AND MANAGEMENT
2021 – Agile Project Management with Scrum, Kanban and OKR
1998 – Artemis – ProjectView
2015 –

Certification

to PMP (Project Management Professional) by PMI
2019 – Design Thinking and Challenge Management
2001 – Effective presentations
1995 – Efficient Projectmanagement
2009 – Guide and motivate employees and colleagues
2011 – Lead– Control- Motivate
2005 – Leading in projects
2005 – Management Training – Basics
1995 – Moderation
2004 – Moderate – convince professionally
2021 – PMI-Course: Basics of Disciplined Agile
2019 – SAP course ACT100 – SAP Activate Methodology
2001 – Suddenly an executive
2006 – Time and self-management
SALES OF IT-SERVICES
2013 – Delivery Sales School (international training in the USA)
2013,2015 – Several IT sales trainings
ORACLE
2002 – ORACLE database administration
2002 – ORACLE SQL for database changers
PROGRESS programming and database administration
1992 – Programming with PROGRESS
1994 – PROGRESS System Administration
UNIX system administration
1998 – CISCO-Routers – Level II – the depth of IP and IPX
1993 – System management with SCO UNIX
1994 – TCP/IP and NFS
1992 – UNIX – overview / basics / extensions
2001 – Workshop OpenUNIX 8
CLOUD SERVICES
2021 – 

Amazon AWS

in practice – the big training for beginners
2021 –

Google Cloud Platform

(GCP) Fundamentals for Beginners
2021 – 

Microsoft Azure

 Operations training
SALESFORCE
2021 – Salesforce 101 – Introduction to Salesforce
SAP R/3
2014 – An Introduction to SAP HANA / In Memory Data Management
2015 – Introduction to Ariba
2021 – SAP ABAP Programming – overview
2018 – SAP Allocation Management for Retail
2017 – SAP Business ByDesign Supply Chain Management
2016 – SAP Digital Boardroom in a Nutshell
2018 – SAP Promotion Management for Retail
1999 – SAP R/3 overview
2018 – SAP Screen Personas: Introduction and Building Mobile Applications
1999 – SAP-course IRT110: Assortment design
1999 – SAP-course IRT120: Procurement and distribution of goods
1999 – SAP-course IRT250: Configuration and organization
2010 – SAP-course SCM601: Processes in Logistics Execution
2010 – SAP-course SCM630: Warehouse management
2013 – SAP-course TM100: Processes in SAP Transportation Management
2018 – SAP Translation Hub in a Nutshell
SAP S/4 HANA
2020 – A First Step Towards SAP HANA Query Optimization
2019 – Agile Project Delivery with Focused Build for SAP Solution Manager
2020 – Building Tomorrow's ERP with SAP S/4HANA
2018 – Data Migration to SAP S/4HANA
2020 – Delivering Value with Intelligent Innovations in SAP S/4HANA
2021 – Efficient DevOps with SAP
2018 – Introduction to SAP S/4HANA
2019 – Enterprise Machine Learning in a Nutshell
2021 – Getting Started with SAP Fieldglass
2021 – Basics SAP Authorizations incl. Fiori
2021 – Guide Your SAP S/4HANA Project to Success
2020 – How to Deliver a Great User Experience with SAP S/4HANA
2016 – Implementation of SAP S/4HANA
2020 – Implementing SAP S/4HANA Cloud with the Central Business Configuration Capability
2019 – Information Security Management in a Nutshell
2018 – Innovative logistics processes in SAP S/4HANA Enterprise Management
2017 – Introduction to SAP Screen Personas
2020 – Key Functional Topics in a System Conversion to SAP S/4HANA
2020 – Key Technical Topics in a System Conversion to SAP S/4HANA
2018 – PMR Fiori Manage Promotional Offers
2020 – Planning with SAP Analytics Cloud
2018 – Procurement Transformation with SAP Ariba and SAP S/4HANA
2019 – Reimagine Customer Experience with SAP C/4HANA
2021 – SAP: Supply Chain Logistics & Transportation in S/4HANA
2015 – SAP Business Suite 4 SAP HANA in a Nutshell
2017 – SAP BW/4HANA in a Nutshell
2019 – SAP Enable Now Framework
2021 – SAP Extended Warehouse Management – Fundamentals in SAP EWM
2020 – SAP Fiori Overview: Design, Develop und Deploy
2019 – SAP Leonardo – An Introduction to Blockchain
2018 – SAP Leonardo – Design-Led Engagements Demystified
2018 – SAP Leonardo – Enabling the Intelligent Enterprise
2019 – SAP Leonardo – IoT for the Intelligent Enterprise
2020 – SAP PLM in Process Industries
2018 – SAP Retail Omnichannel Commerce
2015 – SAP S/4HANA – Deep Dive
2015 – SAP S/4HANA – Use Cases
2021 – SAP S/4HANA Supply Chain Management Fundamentals
2021 – SAP Integration Solution Advisory Methodology
2017 – SAP Solution Manager for SAP S/4HANA Implementation in Nutshell
2021 – SAP Solution Manager 7.2 Testplan Management, Test Execution
2021 – Say Goodbye to Downtime with SUSE Linux Enterprise Server
2021 – The Complete SAP Analytics Cloud Course 2021
2021 – This is SAP Fieldglass
2017 – Using SAP Screen Personas for Advanced Scenarios
OTHER
2018 – Blockchain – Hype or Innovation?
2018 – Business Englisch – Berlitz Level 6 CEF B 1.2
2013 – Certified Retail Industry Generalist
2019 – Digital Transformation Track
2016 – Imagine IoT
2017 – In-Memory Data Management
1993 – Isotec-methods of requirements analysis
2019 – Leadership in Digital Transformation
2005 – Logistics Basics
2002 – System administrator for the warehouse management system ALWIS